Australia House - Japan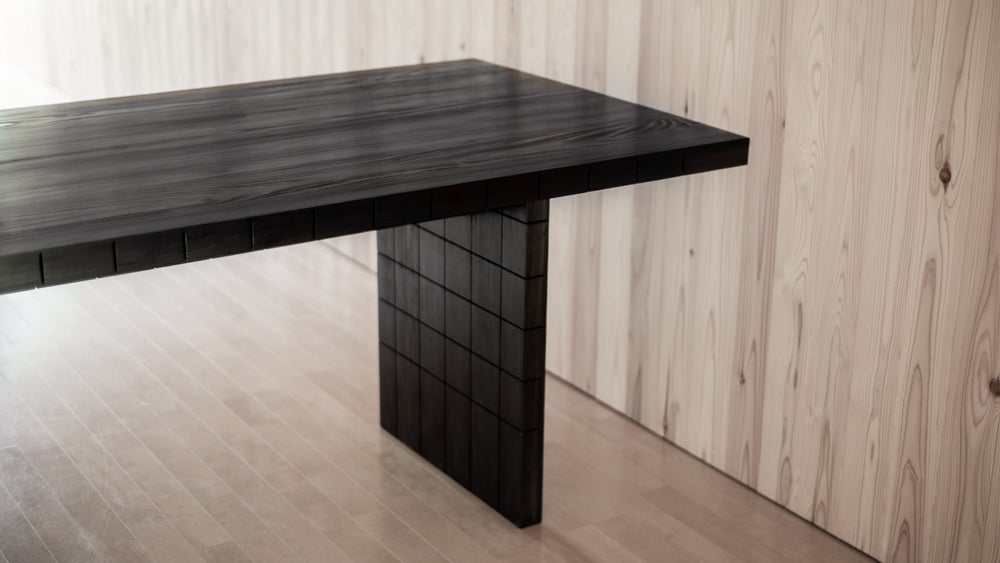 Furniture Project for Australia House in Japan
Supported by the Australian Embassy Tokyo and Tsumari Art Field
Liam spent three weeks living, designing and making at Australia House in June 2017. Liam worked with the local community of Urada and developed a range of furniture. Each design has a unique narrative that relates to the house, architecture, location, community and cultural heritage of Urada.
Liam has a particular interest in country-side Japan having previously lived in Yamagata and Niigata for four years. Much of his work draws inspiration from his time living in Japan. This project is an extension of this ongoing pursuit.


Echigo Sugi Table
The table is made from local Japanese Cedar from the near-by mountains. Yanagi San, is the local forester and timber miller who plants, sustains, fells and harvests the forest nearby Urada and Australia House. The design is simple in form, yet has subtle and meaningful details cut on the underside. This pattern is abstracted from the geometry of surrounding the rice-fields and also provides an analogy of Urada as a community. The cuts on the underside continue up the sides of the table to create a thin illusion of the frailty, however the table is incredibly strong. Similarly, Urada may appear to be a fragile rural community, when in fact the people who live there are incredibly resilient. The timber is finished first by a flame (yaki-sugi) and later with stain and lacquer. The black finish brings the outside architecture of Australia House in.
Gonbei Bench
This outside bench is made from timber from neighbor, Gonbei San's farm house which fell after the 2011 earthquake and heavy snowfall. The design was a result of workshops with the local people. By leaving the old joinery exposed, the design pays homage to the original craftspeople and carpenters who made the farm house initially. Australia House also originated from an old farm house which fell after the 2011 Tohoku earthquake.
Tangle Table
The connotation 'Made in Japan' carries such weight in relation to craftsmanship, particularly in relationship to timber. At the same time 'Tasmanian Oak' is the epitome of timber culture in Australia. This table is made from Tasmanian Oak and Made in Japan. In some ways this feels at odds but presents an interesting fusion.
Australia House is a triangle shape itself, designed by Sydney based architect, Andrew Burns who was praised by the highly regarded Japanese luminary Architect Tadao Ando for the unique triangle structure. The table speaks to this geometry and sits elegantly in the acute angle of the interior corner of Australia House.